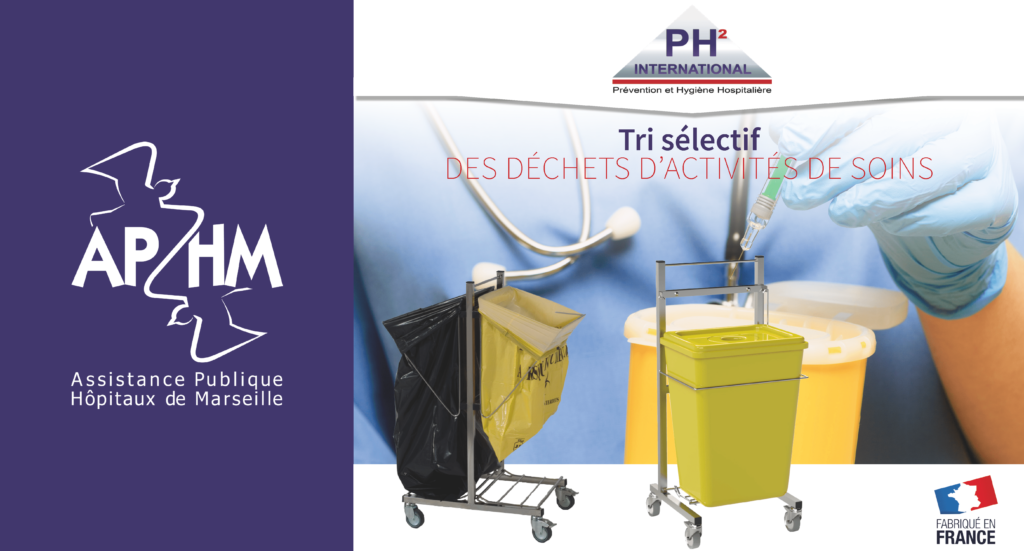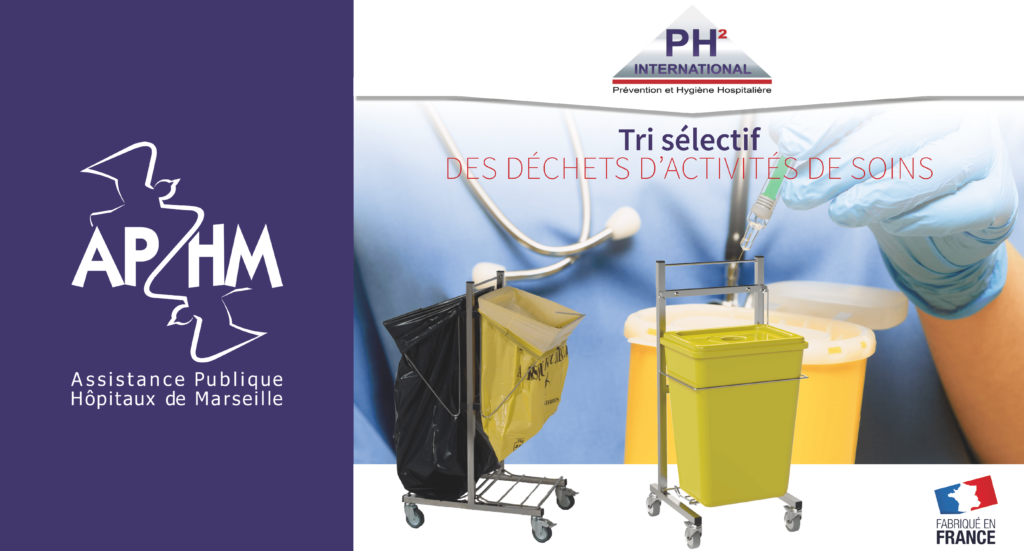 PH² International, Prevention and Hospital Hygiene specialist, design, manufacture and distribute innovative hospital equipment in the fields of:
• security and quality of care in care facilities
Alongside the caregivers since more than 25 years, PH² International conceive reliable "Made in France" products which are renowned in every care facilities.
PH² International is now offering its range Évolu-Tri® to the hospitals of Marseille.
► Discover now all our Prevention and Hospital Hygiene solutions: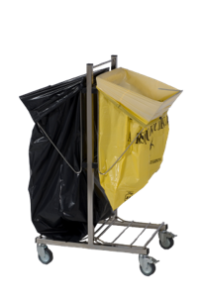 Waste bag holders
Évolu-tri®
The waste bag holder – Évolu-Tri® ensure a full respect of hygiene rules. It enables a distinction between healthcare waste such as domestic-type waste and the Biohazard Infectious Waste with high infectious risks.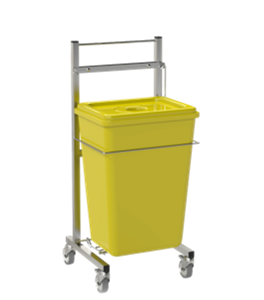 Mobile holder for boxes/containers
Évolu-Tri®
The mobile holder for boxes/containers – Évolu-Tri® enable a better management of hazardous waste with high infectious risks. The management of those waste is part of the continuous improvement policy of care security and quality.
► Our Export team remains at your disposal for any information request, quotation or to help you with your orders:
• +33 285 293 286
• export@ph2i.com