PREVENTION & CONTROL OF HEALTHCARE-ASSOCIATED INFECTIONS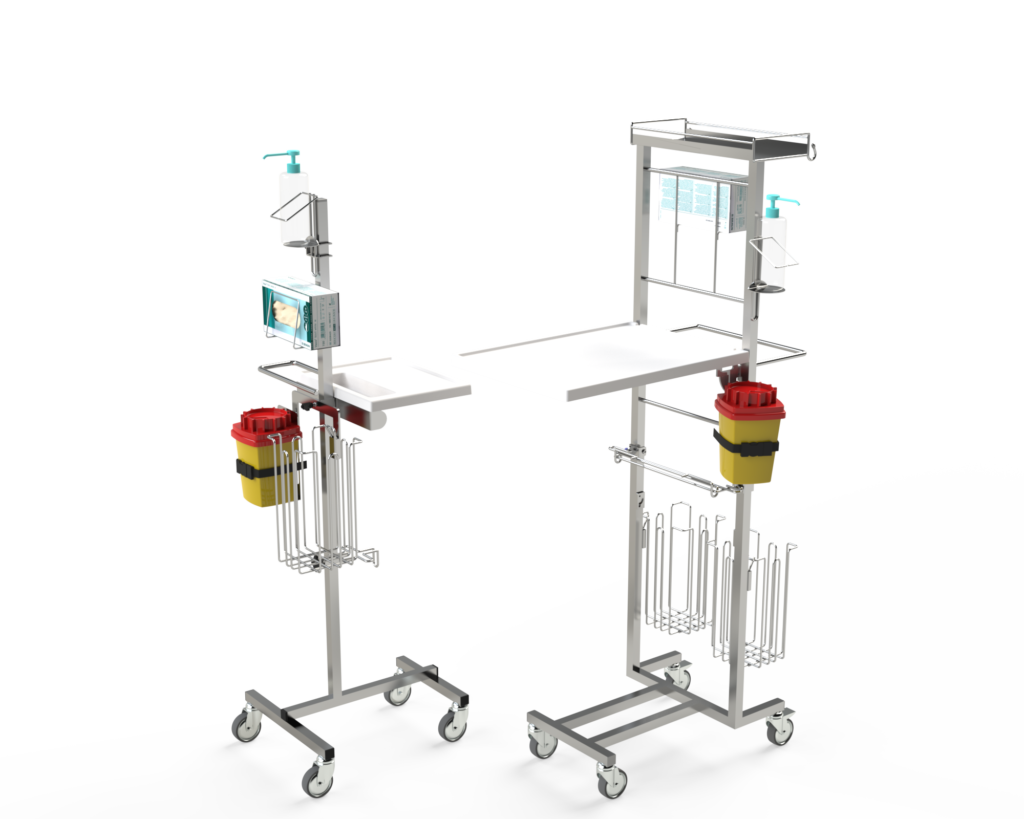 Optimize treatment quality and security by
applying hygiene standard precautions with
PH² International mobile stands.
Modular and compact care trolleys, PH² International mobile satellites² International (Mobile Treatment Satellite and the Mobile Blood Collection Satellite) enable continuous safety for patients and caregivers against the infectious risks.
Real prevention & control healthcare-associated infections tools, our satellites are designed to encourage the good healthcare practices in care facilities (established by the French Society for Hospital Hygiene - SF2H).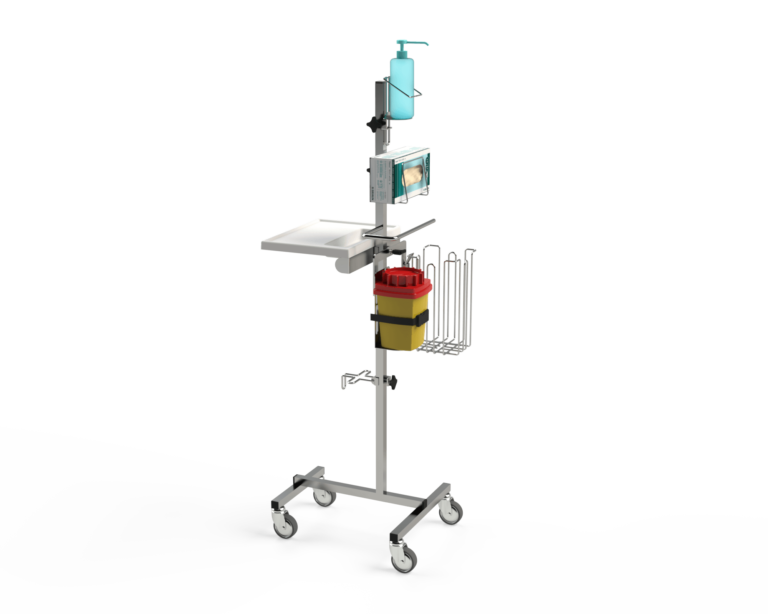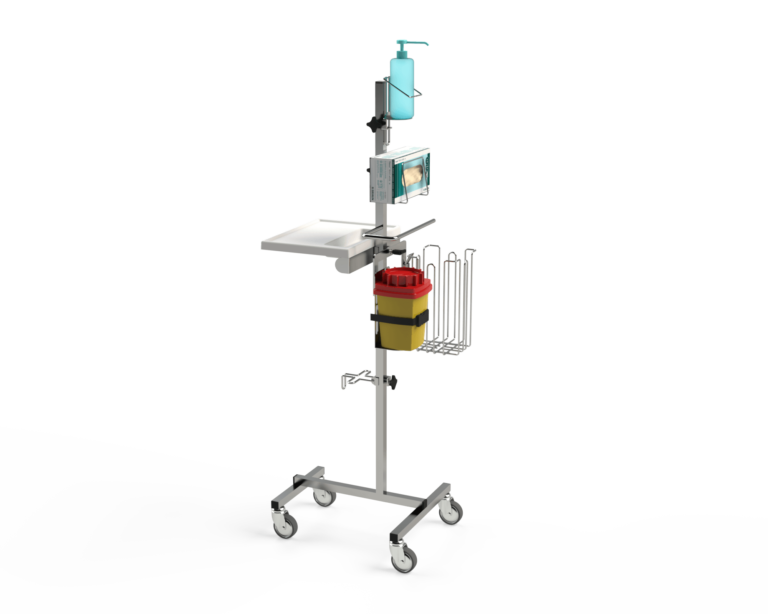 Ergonomic and compact stand, the Mobile Blood Collection and Injection Satellite (SPI®), fosters the good healthcare practices of caregivers during the blood collection and injections, by working closer to the patients. Equipped with a universal hooking system, this stand is complementary to a treatment trolley.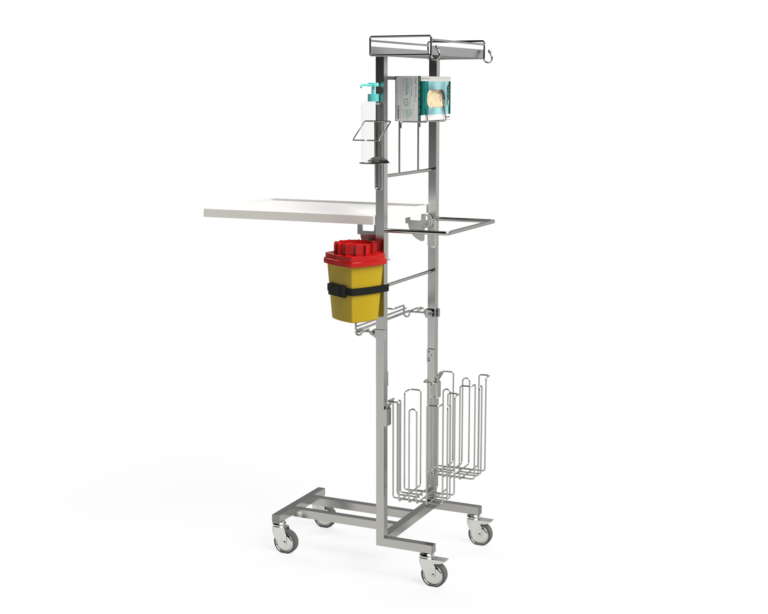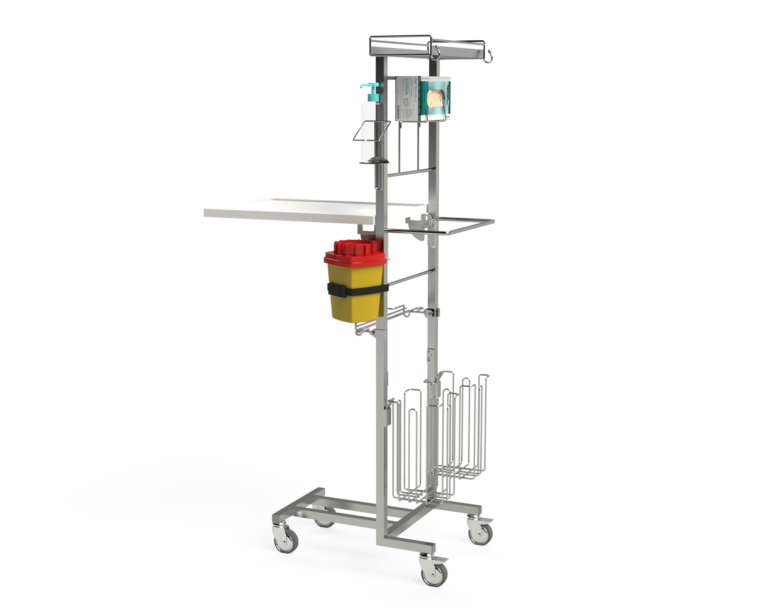 Compact, ergonomic, versatile and modular treatment stand, the Mobile Treatment Satellite (SMS®) has been designed to foster the good healthcare practices, regardless the organization of treatments (individual, successive or serial treatments). Equipped with a universal hooking system, this stand is complementary to a trolley.
About standard hygiene precautions
As a base of the infection preventions related to treatments, standard precautions are a set of measures which target to reduce cross-transmission of infections between caregivers, patients and the environment.
These basic measures can be integrated in all prevention strategies for care-associated infections and control of the transmission of antibiotic-resistant bacteria. Thanks to these measures, the care quality for patients is ensured, as well as the systematic protection for the caregivers during the contact with blood, biological liquids and any other substances of human origin.
"Standard precautions have to be applied for every type of care,
anywhere,for every patient no matter his infection status,
and for every health professional."