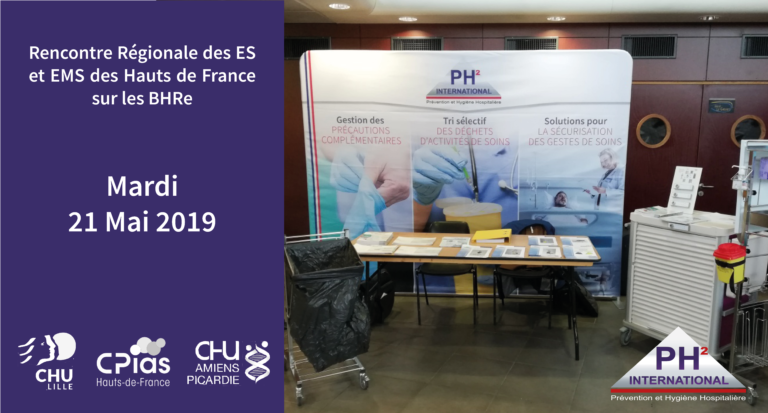 PH² International was present the 21th May 2019 atinstitut Gernez Rieux du CHU de Lille for the regional meeting of care and socio-medical facilities of the CPias Hauts de France..
This hygiene day of the CPias Hauts de France region was dedicated to Highly Resistant Bacterias,one of the major public health problem these last years.
PH² International team thanks the healthcare professionals, the hygienists and the distributors that came to visit us during this fay. We had the opportunity to present you nouveautés 2019 our 2019 novelties but also our last solutions in Prevention and Hospital Hygiene solutions..
Register to this fair and receive a free visitor pass.
You wish to know more about this day, download the full program.